Success Stories
As 98 percent of management positions are filled internally, many of our team members have held varied and challenging roles within the company. We sat down with three of our managing directors to discuss their MP careers.
---
Christelle Röckert, Managing Director Brussels, Belgium
Q: When did you start at Mediaplanet? Tell us about your career.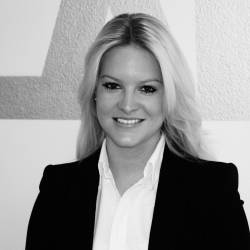 My career at Mediaplanet began in Stockholm, January 2010. At the time I was looking to start my career in a young and vibrant company. As I set foot in the Mediaplanet office I was immediately struck by the amount of positive energy that radiated. It did not take me long to realize that I needed to be part of such a team!
Retracing my path in the company – I began as a project manager in the Stockholm office. I stayed for a year and published six reports before moving to Amsterdam, where I became the Management Trainee for Europe. During six months, I worked with the European Director and got a rewarding insight into the operational structure of the different markets. This then led me to become the Regional Manager in Hamburg, Germany where I led a team of five to six project managers. I then had the same responsibilities as the Regional Manager in Lausanne, where I was in charge of the french part of Switzerland. As from January of this year I am based in Brussels, Belgium. Being a Managing Director, I have accomplished the goal, which I set the first day at the Stockholm office back in 2010.
Q: What makes Mediaplanet one of the best companies to work for?
In my opinion, one important driving force behind the company's' success is that everyone is given responsibilities from day one. Everyone is given a sense of ownership – first of your own projects, then your team, office, country and ultimately region. As a result this stimulates everyone to strive, perform and succeed.
The Mediaplanet culture is unique in the fact that the workplace becomes a family – everyone is extremely supportive and we celebrate not only the big successes but also the small ones. In my perspective, these are extremely attractive factors when choosing a workplace. Another aspect which makes Mediaplanet the best company to work for is its international dimension. In retrospect I believe that my experiences at the different offices in Europe have given me invaluable knowledge, which I probably never would have gotten had I not worked for Mediaplanet.
Q: Which is your favorite Mediaplanet city?
Truthfully, I find that each office (at least those that I have visited or worked at) radiate the same positive energy and embody the Mediaplanet culture. The workers are driven and the ultimate goal is to succeed and to have fun whilst doing so.
If however, I am to choose just one city, it would have to be Stockholm. Stockholm is special, as it is the company's birthplace and where its first big stars come from!
Having said that Stockholm is my favorite city, the office in Brussels would have to be my favorite workplace. This may be because I am based there and become very passionate with the tasks and people that I am involved with at the present. Also, I feel that the office has incredible growth potential!
---
Max Fjellström, Managing Director Chicago, USA
Q: When did you start at Mediaplanet? Tell us about your career.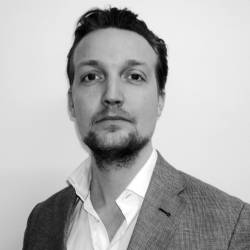 I began my career as a Project Manager for our Malmö office (in the south of Sweden) in February 2010. After five successful projects, I was offered the role as a Business Developer in Copenhagen, where I was positioned in just under a year ago before I got the opportunity to start up our new office in Slovenia with a wonderful team. After a good and educational stay in Slovenia I headed to Chicago for new challenges where I became Managing Director. In June 2013 I will return to our Copenhagen office as a Country Manager for Denmark.
Q: Why you like Media Planet?
I think there are few companies who dare to give young employees the opportunity to grow and climb as much as I have had the opportunity to do at Mediaplanet. I have travelled and lived all over Europe and in the U.S. thanks to MP. The open atmosphere, total commitment and boundless ambition throughout the organization makes you always want to give your best performance in everything you do.
Q: What is the most important skill Mediaplanet has taught you?
Wow, what a tough question! Above all, to trust my own ability and have the courage to take action, which is important when you come to a new country and don't know the language or culture. I have previous experience as self-employed, but my time in MP has given me a unique insight on how to build a business and an organization.

Q: How many cities have you visited through your work with Mediaplanet?
10 – Stockholm, Malmö, Copenhagen, Berlin, London, Bratislava, Prague, Ljubljana, New York and Chicago. And more to come I'm sure!
---
Luciana Colapinto, Managing Director New York, USA
Q: When did you start at Mediaplanet?  Tell us about your career.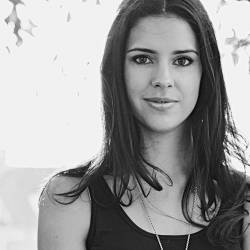 In the summer of 2009.  I had been looking for a company where I could be challenged creatively and intellectually, and when I walked in for my first interview I had the feeling that a lot of my colleagues say they shared: I need to work here!  The office environment was dynamic, fearless, fun.  I wanted to be a part of it.
Q: What makes Mediaplanet one of the best companies to work for?
A few weeks into my time at Mediaplanet, I remember hearing someone refer to the company as an international business school.  At the time, it sounded too good to be true, but the company has proven to be exactly that — a real-time education in global business.  Over the course of my MP career, I've worked as a Project Manager, moved into the Business Development Manager role, served as the Editorial and Production Manager and become New York's Managing Director.  Holding different roles within Mediaplanet has allowed me explore different aspects of the company, and now as MD, I have a 360 degree perspective of what it takes to run a business.
Q: Which is your favorite Mediaplanet city?
Mediaplanet gives its employees a headstart in the growing global economy by creating a truly international working environment.  On a normal day in New York, we might welcome a visiting PM from Berlin, receive an email from a colleague in London, and send someone to Stockholm for a conference.  Working internationally challenges the way we think about our clients, our employees, and our values as a company—and it gives us a home away from home as we travel the world!  I've visited many cities with Mediaplanet, but I still have to say that my favorite is New York.  It's a beautiful, competitive, rewarding city, and the perfect place for a company like ours to flourish.  The Vancouver office does have a fireplace though…
One of the best parts of my career has been the opportunity to witness our growth, with my friends and colleagues opening up offices across the world.  Just four years ago, New York was the only MP office in North America.  Today we have 4 (New York, San Francisco, Toronto and Vancouver).  I am extraordinarily proud of what we've built.